Scenes from the Jake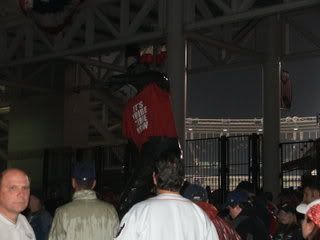 I was fortunate enough to be able to be at the American League Championship Series game 4 on Tuesday at Jacobs Field.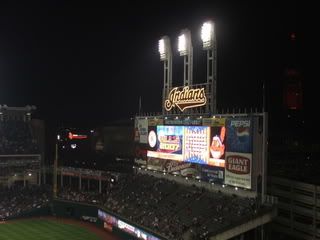 The Indians beat the Red Sox, 7-4, and are within one game of being in the World Series. Trying to describe the experience of being at a playoff game at the Jake to someone who hasn't ever had a chance, is impossible.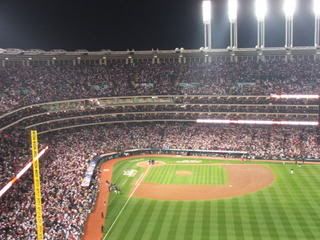 The air was alive with the whoosh of towels, each out, from the first to last, received a standing ovation, and the roar of the crowd made you yell louder just to try and hear yourself. Is it possible that our time has come once again?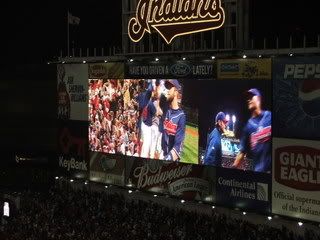 They're playing right now, and losing, but they have two more chances after tonight. Let's hope we don't need them.
GO TRIBE!!!!!